It's no secret that our Shoppers are global food hunters and we speak to our Boxers in 5 countries to prepare this guide so that you know what each region's best-kept luxury snacks, food and drinks are. Some of these offerings are so pretty, you'll be gazing at them for years (ok minutes) to come!
UK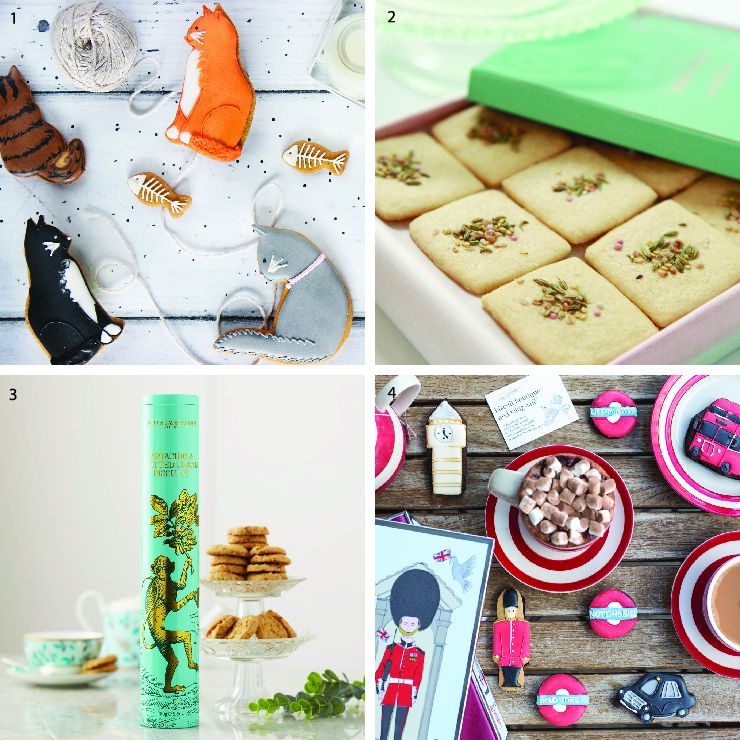 Biscuiteers Cool for Cats Biscuit Tin, GBP35, +Add To Wishlist: Biscuiteers are the pioneers of luxury biscuits and this tin of 11 hand-iced cat-shaped biscuits will delight all feline lovers. It even comes with a gorgeous keepsake tin!
Pistachio Rose Aromatic Biscuits, GBP27, +Add To Wishlist: These biscuits with a hint of delicately infused fennel and aniseed might have a simple and clean ingredient list but they taste heavenly and have even won a Great Taste Award!
Fortnum & Mason Pistachio and Clotted Cream Biscuits, GBP12.95, +Add To Wishlist: Fortnum and Mason are no strangers to delightful cookies, biscuits and tea and this beautiful assortment of light and buttery pistachio and clotted cream biscuits are the perfect accompaniment to a cup of afternoon tea!
Biscuiteers London Luxe Biscuit Tin, GBP45, +Add To Wishlist: If you're wanting something quintessentially British, look no further than this set of luxury chocolate biscuits shaped to emulate London's most iconic sights –  a red double-decker bus, a London Black cab and more!
FRANCE
Le Roy Rene Almond Flavoured Callissons, EUR10.50, +Add To Wishlist: For almond lovers, this is a must! This delicacy is produced in Aix, Provence and the brand has been around since the 15th century It is created with a blend of almonds, candied melon, sugarcane syrup and a delicate hint of candied orange peel.
Laduree Strawberry Marshmallow, EUR8.40, +Add To Wishlist: Laduree might be better known for it's macaroons but true sweet lovers will tell you that it's their marshmallows that a really well-kept secret. Lightly infused with flavours like strawberry, rose and orange, you won't be able to stop reaching for these fluffy soft marshmallows.
JAPAN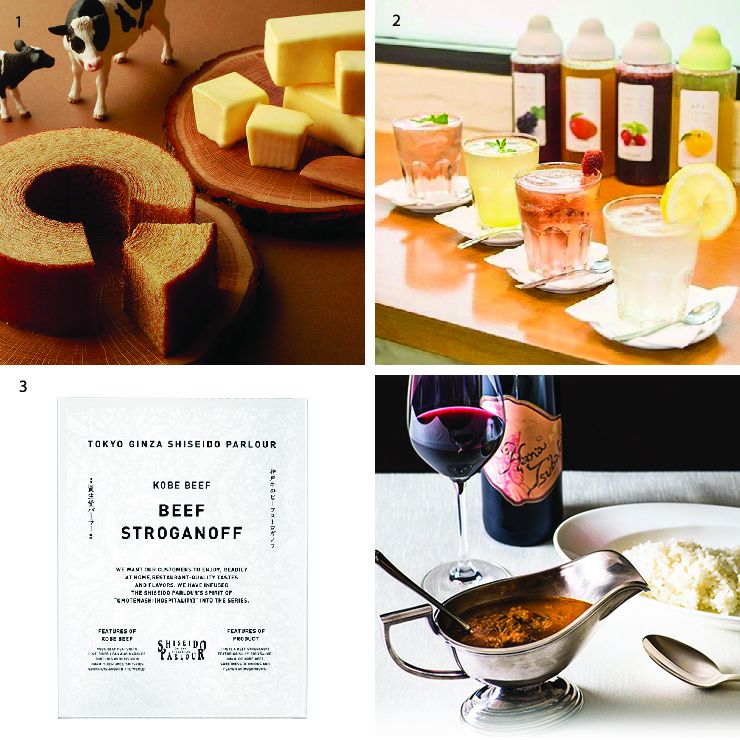 Ishiya Namara Butterbaum Tsumugi, JPY1458, +Add To Wishlist: Made with the freshest of ingredients from Hokkaido, this buttery and moist Baumkuchen is the king of all Baumkuchens.
Sugi Bee Garden Fruit Juice Infused Honey – Blueberry, Yuzu, Apple, Mango, Raspberry, JPY5000, +Add To Wishlist: Over the past 6 years, we've had Shoppers order this Sugi Bee fruit infused honey over and over again. Their Yuzu flavour might be the most requested infused honey but the other flavours which are infused with real fruit juice are just as good!
Shiseido Parlour Kobe Beef Stroganoff, JPY1512, +Add To Wishlist: Marbled Kobe beef in a delicious hearty stroganoff sauce, and all prepared and ready to go! This takes fine dining at home to new heights and the best part? All ready in mintues!


TAIWAN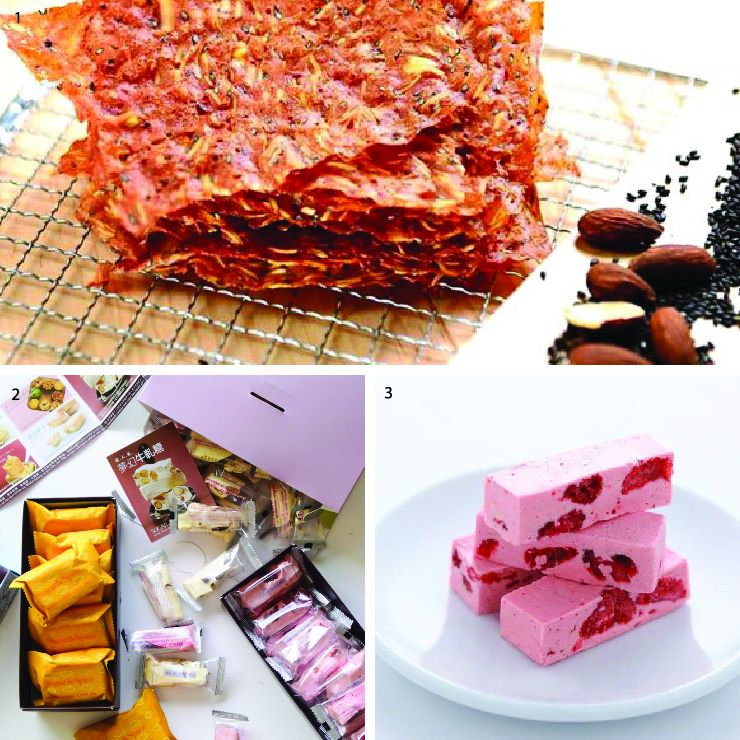 Kuai Che Almond Meat Crisp Jerky, TWD250, +Add To Wishlist: Crispy and airy meat jerky. All the goodness of a jerky without the oil and chewiness. This will have you addicted and munching from morning till night!
Sugar & Spice Homemade Cookie Gift Box, TWD680, +Add To Wishlist: Nougat, pineapple pastry and macadamia cookies in one box? Yes please! The ultimate luxury biscuit and cookie box that will blow you away.
Sugar & Spice Nuts Beetroot Nougat, TWD300, +Add To Wishlist: The nougat from this brand is so famous that people always have this on their must-buy list when they visit Taiwan. Check out all their flavours here; our top picks? The French nougat and beetroot nougat,
KOREA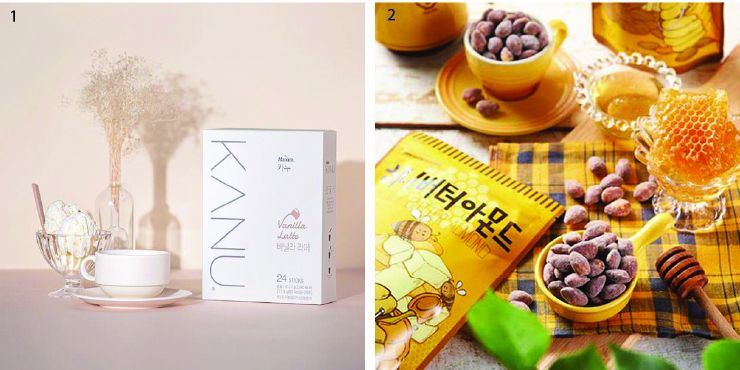 Kanu Vanilla Latte, KRW3510, +Add To Wishlist: Smooth, rich vanilla latte. Instant coffee is a big thing in Korea and this latest version is the creme de la creme of them all.
Tom's Farm Sweet Almond 5 Kinds, KRW6000, +Add To Wishlist: Almonds in flavours like brown sugar, bubble tea, cookies and cream and toffeenut latte? Irresistible.


Get Started in less than 10 seconds

Simply click on the "Add To Wishlist" links above!
This will automatically add the items into your ShopandBox wishlist after it prompts you to sign in/sign up.
You can add as many items as you want into your wishlist (even items not mentioned above).
Once you're ready, simply select the items you want bought, name your order, and hit the "Submit Order" button.
You will be assigned a personal Boxer who will help you buy all your coveted items.
Your box of goodies gets shipped to your door in 1 – 3 days wherever you are in the world!
Featured image: Biscuiteers