How many times have you gone to Japan on holiday, only to be presented with a laundry list of items that your mates want you to bring back? Or perhaps you've been the one begging your friends to bring back the green tea kitkat, yuzu mix, the adorably packaged biscuits. Sounds familiar? Well with ShopandBox, we present to you Boxer Miya and Boxer Jason's top picks when it comes to the best of Japanese snacks. Beware, even the most strict dieter is going to throw out of the window her/his 2014 resolution to lose weight! And buy it now before the domestic Japanese sales tax increases in April!
1. Tokyo Banana
This is the ubiquitous choice when it comes to buying back souvenirs from Japan for friends. This pretty box is filled with banana flavored custard cakes that are shaped like mini bananas. Each Tokyo Banana is covered in with soft, chiffon cake and filled with creamy banana custard on the inside. One bite is enough to make you drool, and even for those who dislike the taste of bananas, you're guaranteed to love this snack!
Price: 500 Yen     +Add to Wishlist
………………………………………………………………………………………………………………………………………..
2. Yoku Moku
Luxury cookies and biscuits. One bite is all it takes to fall in love . Don't say you haven't been warned. This luxury confectionary is best known for it's cigar shaped biscuit. Calling this item a biscuit seems sacriligous. Its so much more than your average butter cookie. It's crispy, light-weight, buttery crispy and utterly addictive. Come in different variations but we recommend you get the assorted box to try out this box of goodies at one go!
Price: Ranges from 840 Yen to 8,400 Yen     +Add to Wishlist
………………………………………………………………………………………………………………………………………..
3. Jagapokkuru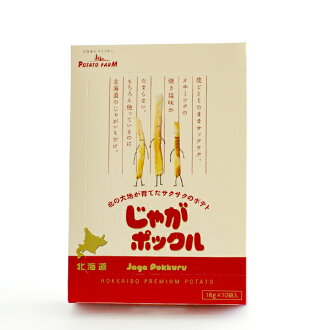 Lightly salted dehydrated potato sticks that look and taste like french fries. These potato sticks can boast that they are the cream of the crop when it comes to potato chips as they are made from fresh Hokkaido potatoes. Try these and you won't touch another Pringle again.
Price: Price Varies, your Boxer can get this cheaply at most convenience stores     +Add to Wishlist

………………………………………………………………………………………………………………………………………..
4. Shiroi Koibito
Delicate light buttery biscuits sandwiching creamy white or dark chocolate. These Hokkaido crispy cookies are a delectable accompaniment to your afternoon tea. They make wonderful gifts but if you so choose to hoard it for yourself, we don't blame you. Utterly addictive, these are mouth-watering and I just adore popping them and feeling the lightly crisped cookie edges melt in my mouth.
Price: Ranges from 560 Yen to 3,700 Yen     +Add to Wishlist

………………………………………………………………………………………………………………………………………..
5. Pocky
Pocky is so famous that it even has it's own National Day which falls on 11th November. A box of Pocky is made up of tasty skinny cylindrical biscuits covered with favours such as chocolate, strawberry, cookies and cream and green tea. It is sure to please anyone between the ages of 3 and 300 years old and I can polish up a box in under one minute. Try to steal a Pocky stick from me, and I'll give you a Pocky somewhere else.
Price: Ranges from 200 Yen to 1,700 Yen depending on combi/flavor/size     +Add to Wishlist
………………………………………………………………………………………………………………………………………..
6. Kit Kat
Ah, a very bad personal addiction of mine. I always stock up on whatever whimsical flavour that happens to be in vogue when I'm in Japan. It's a ritual when I go Kit Kat shopping at any local Japanese supermarket or convenience stall. First, I fill my basket with at least 3 packs of Matcha Green Tea Kit Kat, and when that's done, I start tossing in the weird and wonderful. Here are a list of some flavors you can ask your Japanese Boxer to #shopandbox for you (no guarantees that they won't be munching on some of your selections!). Highlights are:
Cinnamon Cookie
Strawberry Cheesecake
Blueberry Cheesecake
Pear
Strawberry
Shinshu Apple
Edamame Soy Bean
Purple Sweet Potato
Japanese Chilli
Matcha Green Tea
Hojicha Roasted Tea
Brown Sugar Syrup
Azuki Red Bean Sandwich
Wasabi
Mandarin and Lemon
Assorted Box
Price: 840 Yen for a box of 12 pieces     +Add to Wishlist
………………………………………………………………………………………………………………………………………..
7. Tea
Tea is a huge part of Japanese culture. This is a personal addition of mine, I love starting my day with sencha, following a meal with hojicha, having a tea time break with matcha and ending my day with a warm cup of genmaicha. Let me explain the difference to you, and trust me, these make a great gift because they come wrapped so prettily. As a bonus, tea is known for it's health benefits so drink away! We love the tea selection from Ippodo Tea but remember as with anything through ShopandBox, YOU tell us what you want and from where, and your Boxer buys it for you.
Sencha – green tea made without the leaves being ground.
Hojicha – green tea that is roasted over charcoal thus giving it a brown colour and earthy smoky taste.
Matcha – finely milled green tea powder. Very pleasant tasting, and great to make green tea lattes or ice cream.
Genmaicha – green tea with roasted brown rice bits giving it a toasted flavour with a nutty undertone.
Price: 500 Yen and above     +Add to Wishlist
………………………………………………………………………………………………………………………………………..
8. Senbei
Senbei is otherwise known as traditional Japanese rice crackers. There are heaps of shapes, favours and sizes, but let me introduce Boxer Miya's favourite – salty and sweet, painted with a fine layer of sweet soy sauce and wrapped with nori (seaweed). Can be bought really easily from any Japanese convenience store and is the perfect TV snack so go crazy adding this light item into your #shopandbox boxes 🙂
Price: Price varies, ask your Boxer. Typically very cheap, under 5 USD.     +Add to Wishlist
………………………………………………………………………………………………………………………………………..