Ray Bans are ubiquitous and for good reason. Young or old, male or female, Ray Bans maintain a street cred that resonates with the most jaded fashionista. Whether you're a fan of the Original Wayfarer or part of the Aviator club, we're excited to share that you are able to customize your Ray Ban sunglasses in the US! From style to lenses, to material to even being able to print text of your choice on your sunglasses case, this is one cool gig. This makes a great gift and we're here to share the following 9 steps to customizing your Ray Bans.
Don't fret if you're not living in the US, our US Boxers are more than happy to help you with this task (similar to our story on customizing your NIKEiD shoes). Visit this page to see how the process works.
So let's get started!
(1) Choose what kind of 'STYLE' you want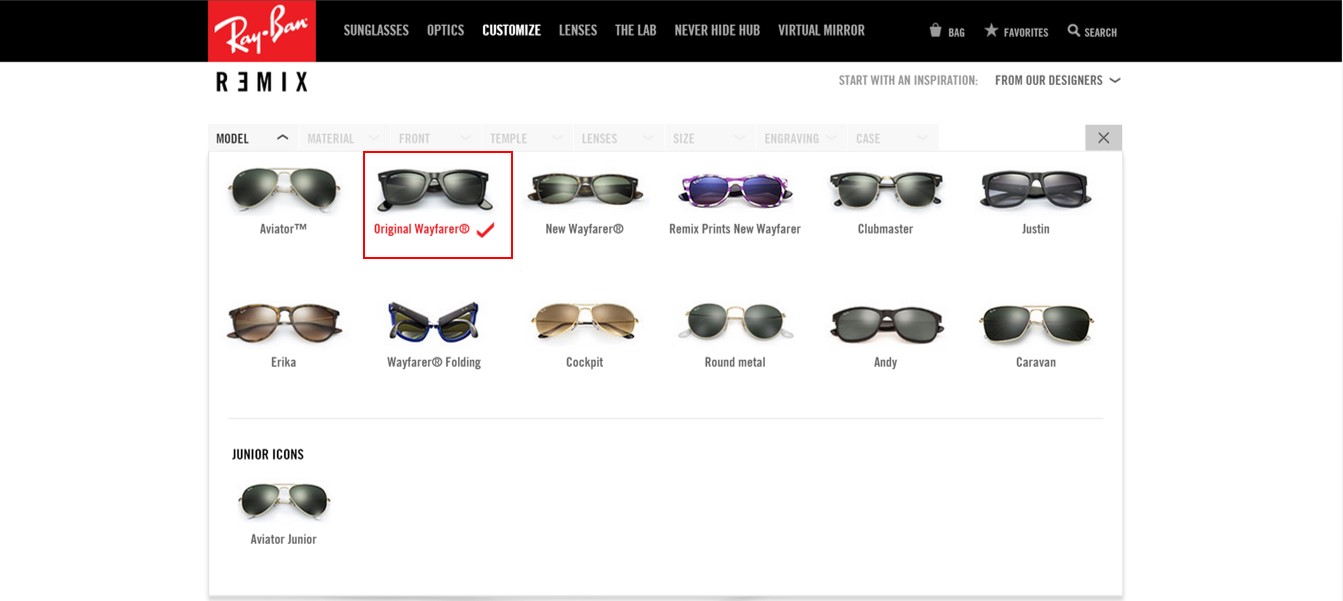 (2) Choose 'MATERIAL' (Gloss or Matte?)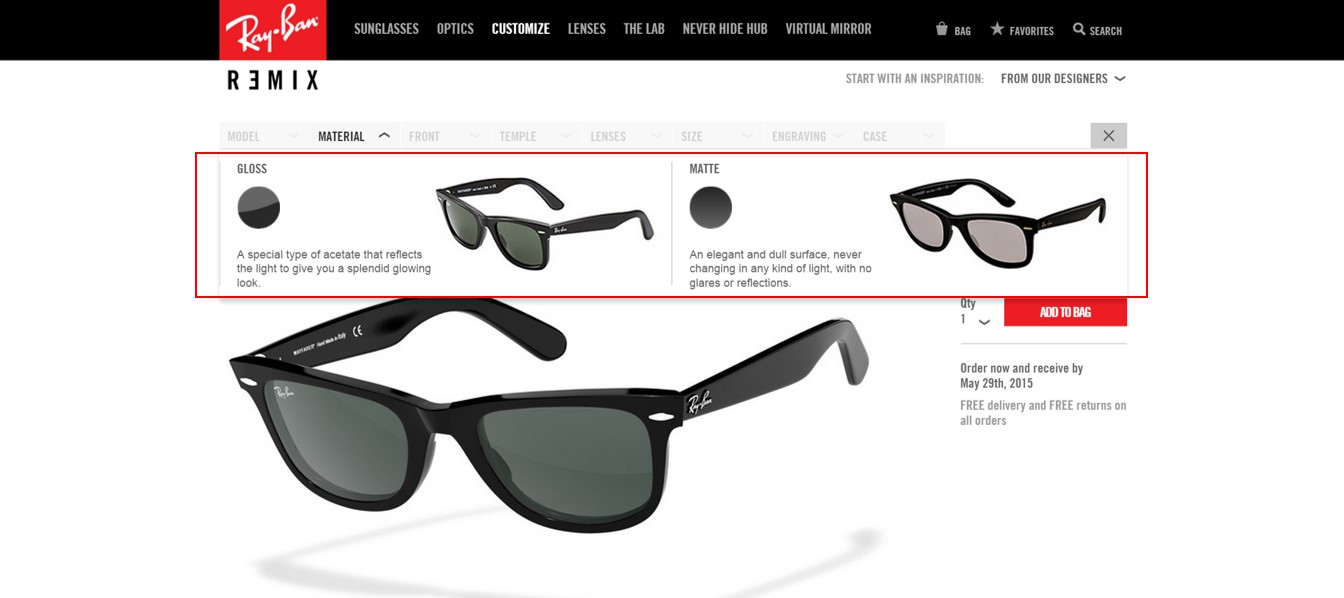 (3) Choose 'FRONT'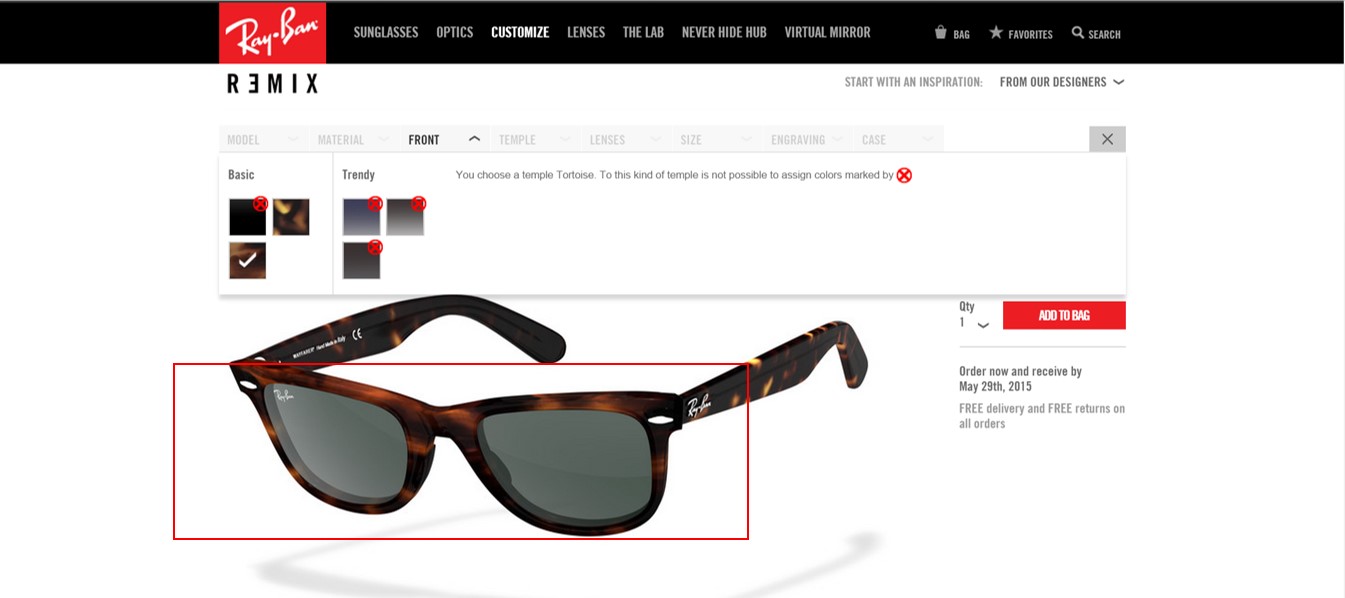 (4) Choose 'TEMPLE' (handles)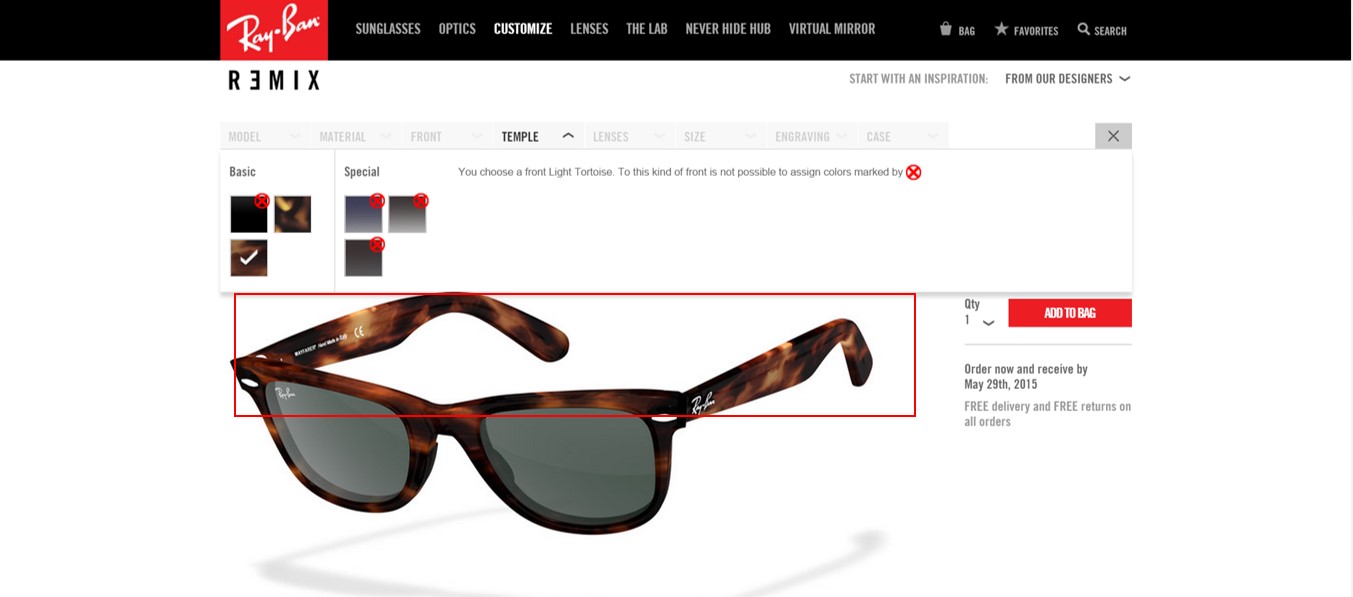 (5) Choose 'LENSES' (Classic,, Gradient, Mirrored or Polarized?)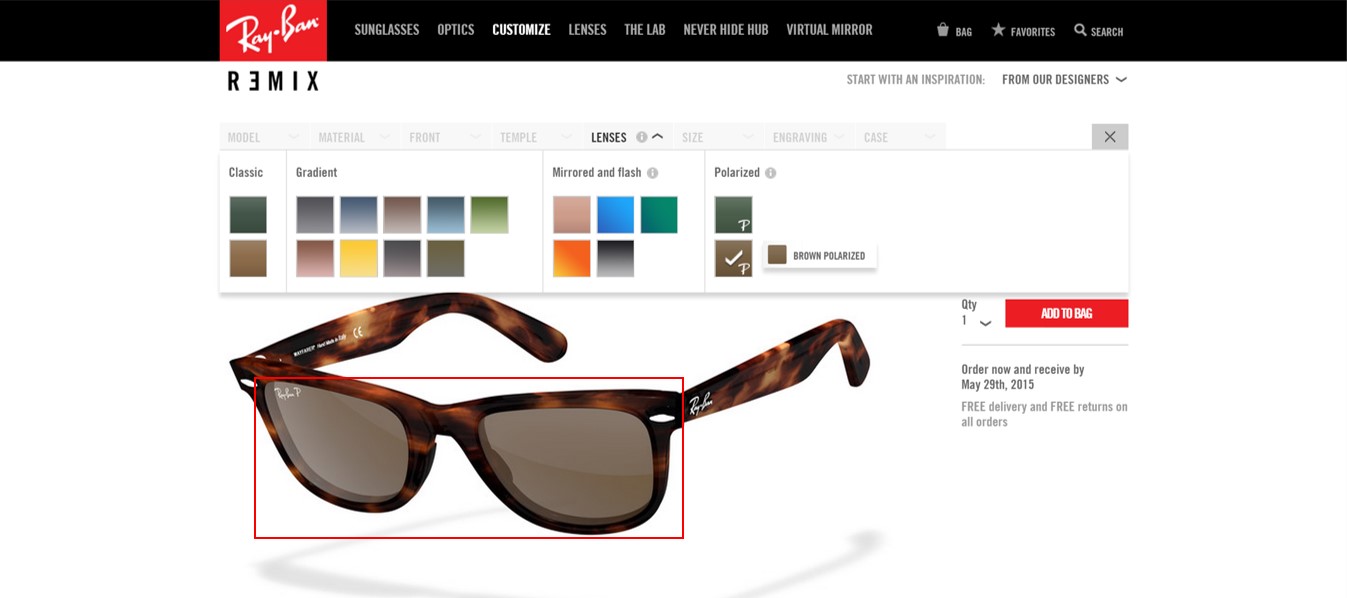 (6) Choose 'SIZE' of frames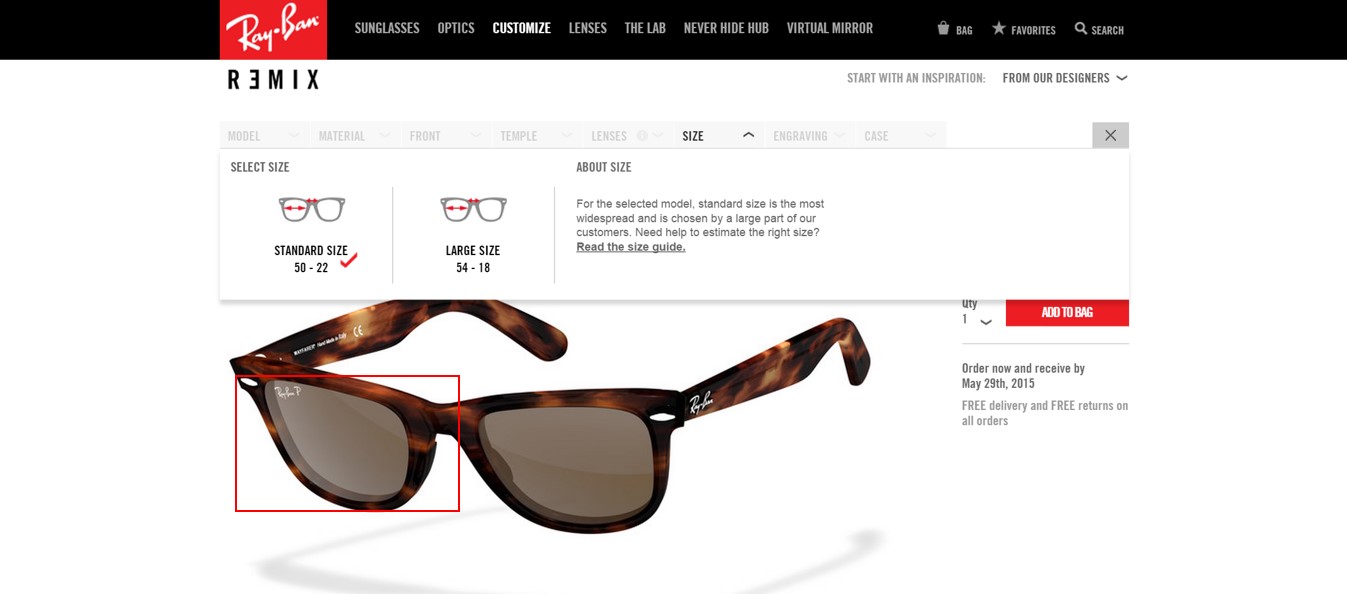 (7) Choose 'ENGRAVING'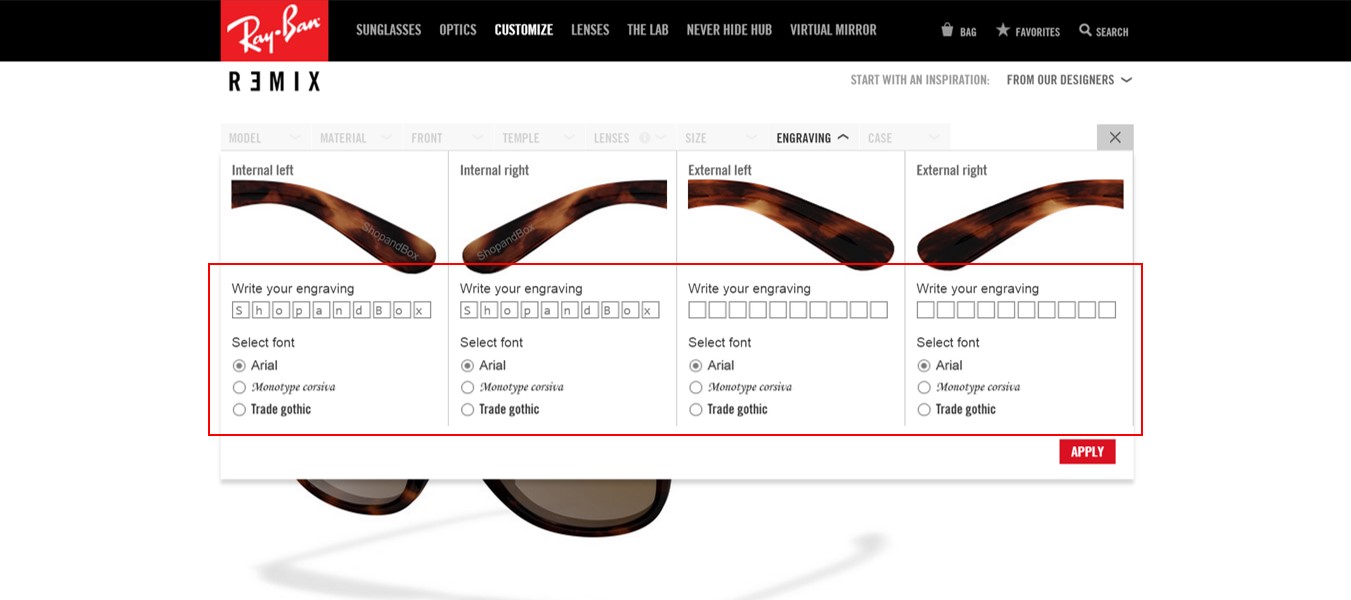 (8) Choose 'CASE' (colour & engraving)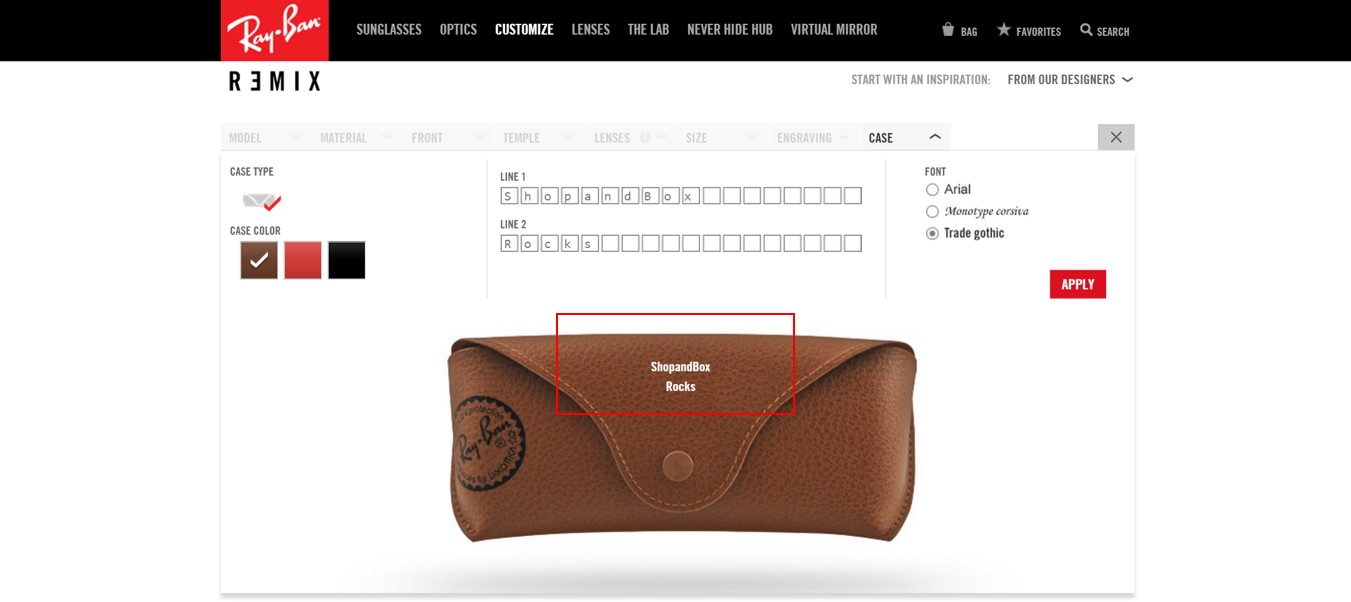 (9) Share your bespoke and customized Ray Bans design with us!
Sign up for an account here. Add your customized design and anything else you want from any US store to your ShopandBox wishlist. Scroll down, name your order and click 'SUBMIT ORDER'. Boxer assigned to shop for you!