Tech trends in 2017 are all about next-gen efficiency, with a touch of creativity, aesthetic design and revolutionary innovation that will make your everyday life easier and a tad cooler. We've cut through the clutter of janky gadgets to source the most innovative, one-of-a-kind tech products and electronics that can change the way we live, work, and play.
So if you're on a look out for fun and unique items to gift certain family and friends who are hard to buy for (we all have that one friend who has everything or a 'doesn't-want-anything' dad), check out our round up of awesome tech products certified to make any techie gush with excitement.
Images UV Pro
This peculiarly-shaped tech product gets is your wireless solution to stinky shoes. UV Pro One blitzes bacteria with UV ray technology, sanitizing and ridding your shoes from odour, no matter how long they've been used playing rugby without socks on.
Ultimately, UV Pro aims to eliminate the need for powders, sprays, odor-absorbing pods and other knickknacks to keep your shoes smelling fresh. Simply stick this device into your shoe, switch on the light, and let it sit there for a while. It then beams a bunch of UV-C light into your shoe.
Quick? Check. Simple? Double check. Futuristic Star Wars aesthetic? Triple check!
Get squeaky clean with: UV Pro One Set, UV Pro, USD189.99, +Add to Wishlist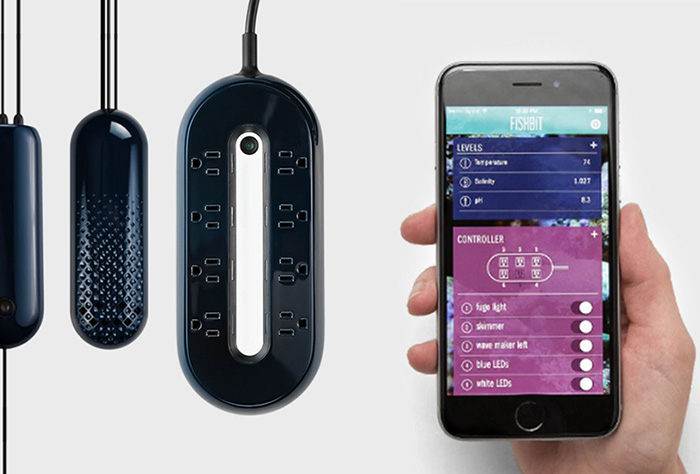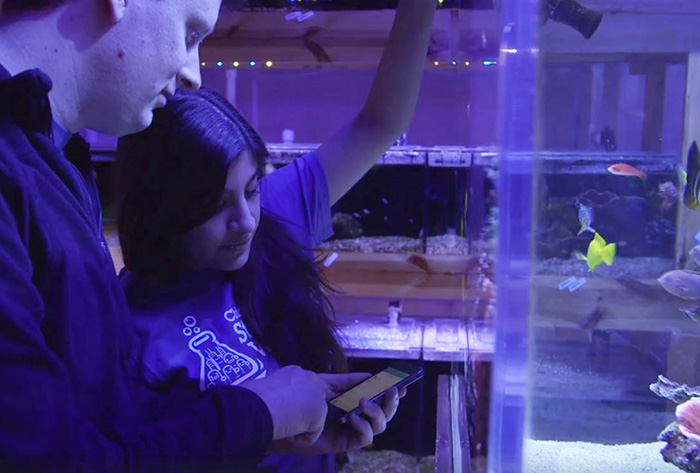 So you get a fish because it a low maintenance little pet. There's only really one rule of fish keeping— feed your fish and keep your tanks clean to prevent a Finding Nemo aquarium escape scene fiasco (you know the one).
But before you know it, you've upgraded to a metre long aquarium, housing a whole ecosystem of underwater life. From pH levels, salinity, to ORP, temperature, and a myriad of other jargon, keeping track of it all can be a herculean task.
Luckily, there's Fishbit— an app-enabled smart tech product that lets you monitor your aquarium, boasting water composition measurement tech with network connectivity and a super slick user interface. With a flick of a finger and a swipe of a thumb, Fishbit lets you keep an eye on your fishy friends 24/7 so you can make sure they're A-Okay and no funny (or fishy) business— like underwater parties with certain singing lobsters.
Check out Fishbit's nifty little video above detailing how this underwater tech product does its magic.
ShopandBox this underwater gem which comes with a free app: Fishbit System, Fishbit, USD425, +Add to Wishlist
Images RIF6
This handy little cube is an ultra-compact projector that will redefine Netflix and Chill. The RIF6 Cube is an advanced, well-designed and chic projector measures 2 x 2 x 1.9 inches, that is as portable as it is cute so you to take it anywhere you go.
Designed to transform any environment into an immersive multimedia experience, it's a transportable and autonomous mobile home cinema with an internal speaker, battery, and micro SD card reader. Truly big things come in small packages. So get yours before the new season of Game Thrones comes out!
ShopandBox this Khaleesi approved gizmo: RIF6 Cube, UV Pro, USD189.99, +Add to Wishlist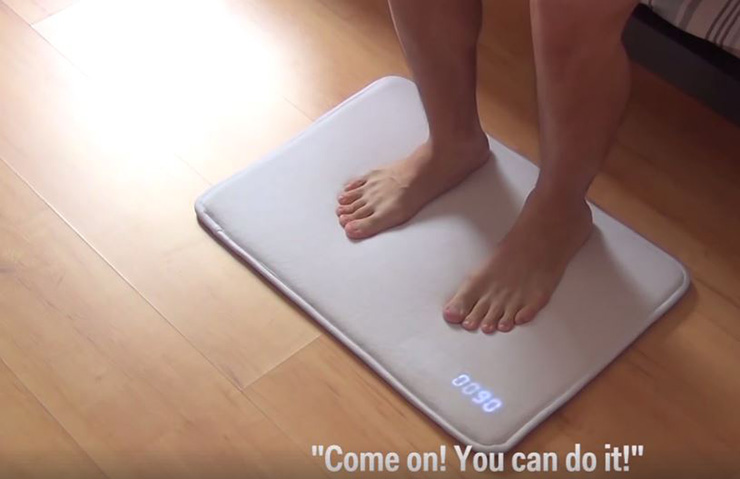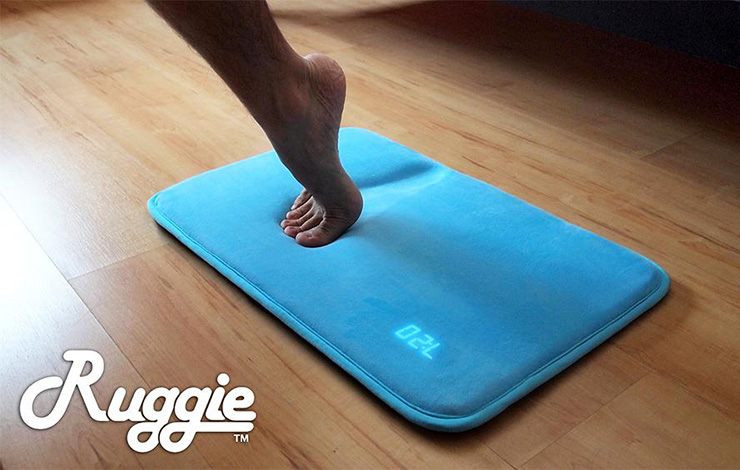 If you're not a morning person, and getting out of bed is a daily struggle, this one's for you. The Ruggie has been circulating the media for years, featured by the Daily Mail, Ellen DeGeneres, and Tech Gizmo, and it's finally available to purchase!
The folks who made Ruggie have devised a clever way to circumvent the incessant snooze button syndrome by creating an alarm that hides inside a rug. Intended to be placed at your bedside, the clock won't shut off until it feels your full standing weight on top of it. That means you have to physically get up, and out of to silence the alarm.
It even runs on a rechargeable battery, so you can't cheat the system by unplugging it. Clever.
Check out the Ruggie Video above to learn more about this smart alarm.
ShopandBox your road to becoming a morning person: Ruggie Alarm Clock, Ruggie, USD89, +Add to Wishlist
Images via Google
Google Home has been out for a few months now, which has given its programmers and developers time for tinkering and improvements. And alas, your fave Artificial Intelligence homie (pun intended) has been updated with new features to make this smart home gadget even smarter.
For instance you can now get Google to call you by a certain nickname (we recommend 'Your Highness, Khaleesi, or Beyoncé). You can also shop from over 40 stores in the US hands free with the integration of Google Express.
And finally, Google Home spearheads the smart home interface world, giving it an edge against its competitors, by installing the key feature of supporting multiple accounts. That's right— Google Home can now identify up to 6 voices and users at a time.  This tech product can now summon information based on the specific person's calendars, services, and preferences, making it more efficient, family-friendly, and birthing a new generation of smart home A.I. assistants.
In case you missed it, here's a recap of our top picks for the best home gadgets out right now.
Try the new update: Google Home, Google, USD144, +Add to Wishlist
Get started in less than 10 seconds here!
Simply click on the "Add To Wishlist" links above!
This will automatically add the items into your ShopandBox wishlist after it prompts you to sign in/sign up.
You can add as many items as you want into your wishlist (even items not mentioned above).
Once you're ready, simply select the items you want bought, name your order, and hit the "Submit Order" button.
You will be assigned a personal Boxer who will help you buy all your coveted items.
Your box of goodies gets shipped to your door in 1 – 3 days wherever you are in the world!
Featured Image RIF6