Our five-part snack guide this week will satiate the tastebuds of foodies from across the globe. If you're feeling like something sweet and decadent, check out our recommendations from USA that might just be your pantry must-have. But if you prefer a healthier alternative, scroll through 12 Korean snack/beverage favourites from our resident Boxer Jess here. Not forgetting, the most unique of sweets and savoury treats from France, Germany and Italy here.
Today we'll cover one of the more popular foodie spots in Asia — Japan! Take a peek at what you can ShopandBox from Japan below:
Kansendo Mochi

Mochi, Kansendo, JPY648, + Add To Wishlist: It's impossible to resist the sweet glutinous treats in the form of mochi or daifuku. The only difference between both is that daifuku is basically stuffed mochi (popular fillings include azuki beans and chocolate). One of the more frequented spots in Japan to score a well-made daifuku is in Kansendo, Osaka. Their chocolate filled daifuku is apparently a hit and they also have other seasonal specials available right now.
Isshiri Fish Sauce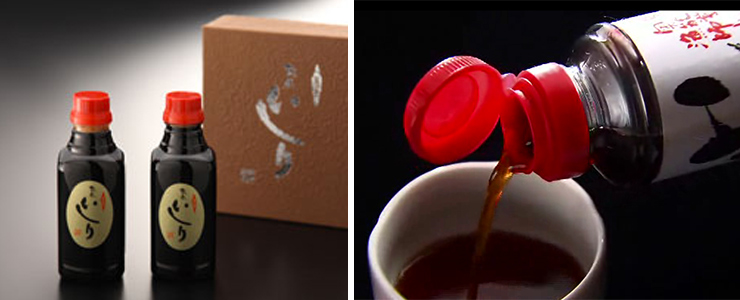 Fish Sauce, Isshiri, JPY648, + Add To Wishlist: While this doesn't count as a 'snack', Japanese fish sauce is a cooking must have for any foodie. The top three brands in Japan are Shitsuuru of Akita, Ranso of Shikoku/Kagawa, and Isshiki of Ishikawa. Isshiki's fish sauce is all handmade from natural fermentation and incorporates fresh squid as well. If you like an added umami kick to your food, this one's very much up your alley.
Calbee Yuzu Kosho Chicken Chips

Yuzu Kosho Chicken Chips, Calbee, JPY152, + Add To Wishlist: You've heard of katsu chicken and yuzu — but have you heard of both flavours combining together in the form of chips? Japan's most popular potato chip brand Calbee is ace in making us vie their ingenious chip flavours — previously crazy ones include French salad, chicken consomme, cod roe, and Happy Bata (a combo of honey, butter, parsley and marscarpone cheese). This one's about to rock your snack boat with its sweet yet savoury twist.
Tokyo Hiyoko Family

Hiyoko Family, Tokyo Hiyoko, JPY864, + Add To Wishlist: Hiyoko sweets are seriously too cute to pass up on, plus how awesome will it be as souvenirs and gifts to your friends and family? The signature bird-shaped treat has a filling that is a bean jam filled "yolk". This time you can get it in a 'family box' comprising four cutely shaped Hiyokos in varying sizes.
Royce Potato Chips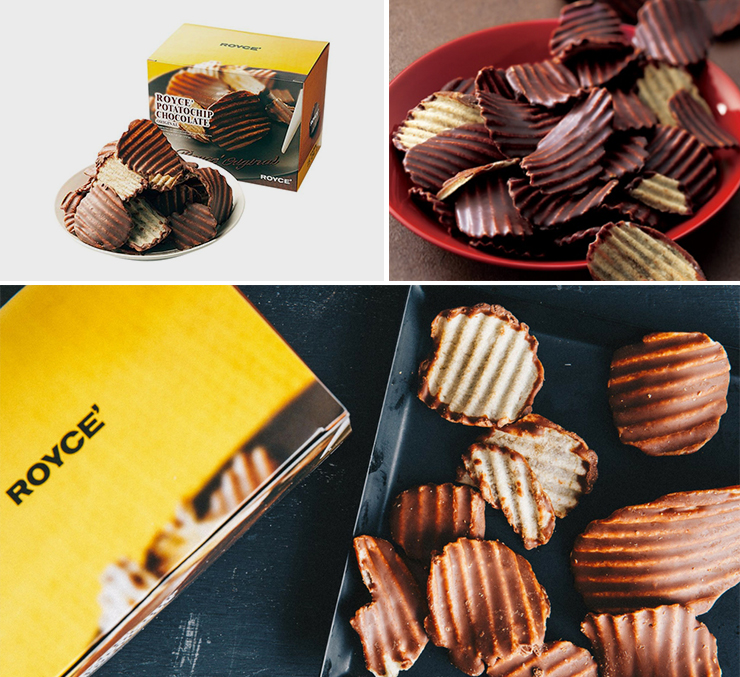 Chocolate Coated Potato Chips, Royce, JPY778, + Add To Wishlist: Royce is synonymous to Japan as Laduree is to France. But one thing we love about its range of products is how it combines sweet and salty ingredients to churn out the best edibles that you might polish up too quickly. Case in point: chocolate coated potato chips that are most definitely a movie (or all-day long) snack.
Rosehip Tea Honey

Rosehip Tea Honey, Lupicia, JPY550, + Add To Wishlist: If you're looking for a nourishing beverage that tastes good as well, try Rosehip Tea Honey from Japan. Rosehip has a tonne of benefits including 50% more vitamin C than oranges, vitamin A, astringent qualities, and antioxidants that you need for good skin and health.
Ginza Kikunoya Fukiyose
Fukiyose, Ginza Kikunoya, JPY1,998, + Add To Wishlist: Ginza Kikunoya's fukiyose is a must-have for anyone who is looking for well-made and beautifully wrapped gifts. Established in 1890, the company is known for creating several types of baked sweets and sugar candies wrapped in Japanese washi paper.
Get started in less than 10 seconds here!
Simply click on the "Add To Wishlist" links above!
This will automatically add the items into your ShopandBox wishlist after it prompts you to sign in/sign up.
You can add as many items as you want into your wishlist (even items not mentioned above).
Simply select the items you want bought, name your order, and hit the "Submit Order" button.
A personal Boxer will be assigned to you and will help you buy all your coveted items.
Your box of goodies gets shipped to your door in 1 – 3 days wherever you are in the world!
Featured image: Royce